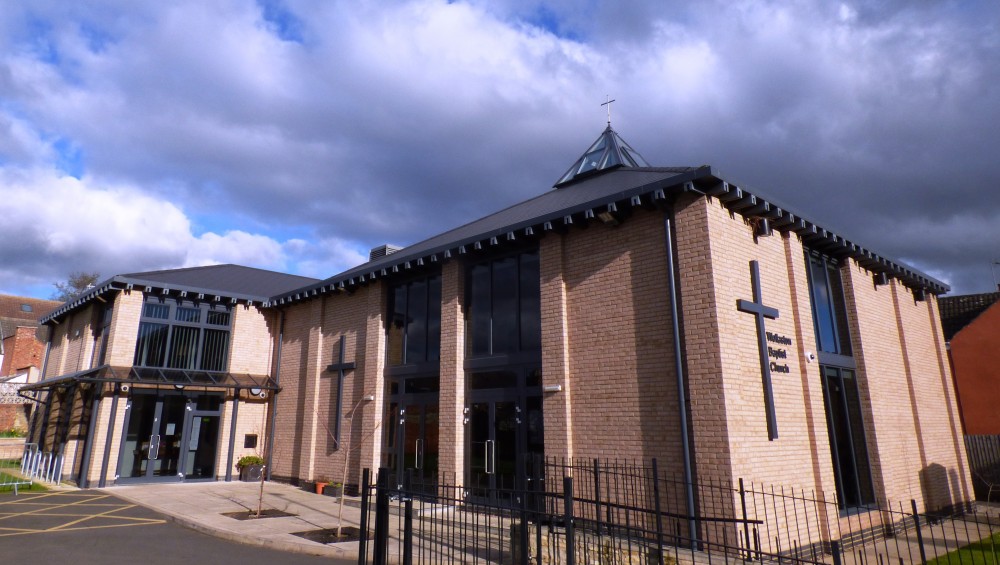 You have just found the online presence of
Wollaston Baptist Church
You can also find us on Facebook :
---
Wollaston Baptist Church seeks to reach out to its local community and beyond with the good news about Jesus Christ, seeking, by God's grace, to make Christian disciples and build God's Kingdom.
---
We are a village church, seeking to reach out to our surrounding community with the love of God.
If there is any way that we can serve you, please don't hesitate to contact us.
Our morning Sunday Services start at 10:30am
You are very welcome to join with us.
Please e-mail us with any prayer requests and we will pray for you. If you also let us know your contact details, then we will be able to contact you in response.
Enquiries for hire of the church building : 01933 272428. Thank you.
We've been in our new church building since Nov 2012
9 Hinwick Road, Wollaston, NN29 7QX
---
PLEASE KEEP OFF OF THE GRASS - Please be aware that presently we are having difficulties with the Grass parking area being waterlogged, we are trying to resolve the problem, but for the moment whist we encounter these restrictions - we politely request that all members and attendees at our activities and events and services, arriving by car, keep off the grass, and make plans to find alternative parking - please be considerate to and respect our neighbours when parking elsewhere.
Please especially note that use of the Wollaston Inn car park is restricted for us as non-patrons to use outside of their opening hours ... i.e. please vacate the Wollaston Inn car park before 12 noon so that it is free for customer parking. We are grateful for Louise the landlady's kindness in allowing us permission to park outside of her opening hours.
There is a small amount of parking on the church tarmac, but please consider those who may not be able to walk far. Sorry for the inconvenience. Thank you.